PegwArchitects
Ongoing collaboration with architect Elinor Gray-Williams
Elinor and Manon collaborate on a range of commissions, investigating creative approaches to historic sites and working closely with communities to develop unique site interpretation and deep-rooted design solutions. They are currently working on Storws Enlli, a new visitor centre at Bardsey island.
To The Sea, STAMP Castell03
In Summer 2018, STAMP Castell returned to the town of Caernarfon for the third time, led by Manon Awst. The project brought together visual artists, poets, musicians, scientists and historians to reflect on the theme 'To The Sea'. Site-specific sculptures and installations, exhibitions, performances and creative discussions were to be seen within Caernarfon Castle and across diverse locations in the town between 15 - 24 June 2018.
With Najia Bagi, Megan Broadmeadow, Caro C, Beth Celyn, Cywion Cranogwen, Jackie Chettur, Nicky Deeley, Lynn Dennison, Alex Duncan, Thomas Goddard, Rebecca F. Hardy, Harrop and Horrell, Leona Marie Holland, Rhys Iorwerth, Gweni Llwyd, Angharad Price, Ynyr Pritchard, Gwilym Bowen Rhys, Iwan Rhys, Joe Roberts, Math Roberts, Jess Mead Silvester, Rosalind Holgate Smith, Katie Surridge, Marged Tudur, Iestyn Tyne, Rich White and Mathew Williams. Supported by Arts Council of Wales, Gwynedd Council, Cadw, CARN, MOROL, Bangor University, Gisda and Coleg Menai. Supported by Arts Council of Wales, Gwynedd Council, Cadw, CARN, MOROL, Bangor University, Gisda and Coleg Menai.
Watch film by Culture Colony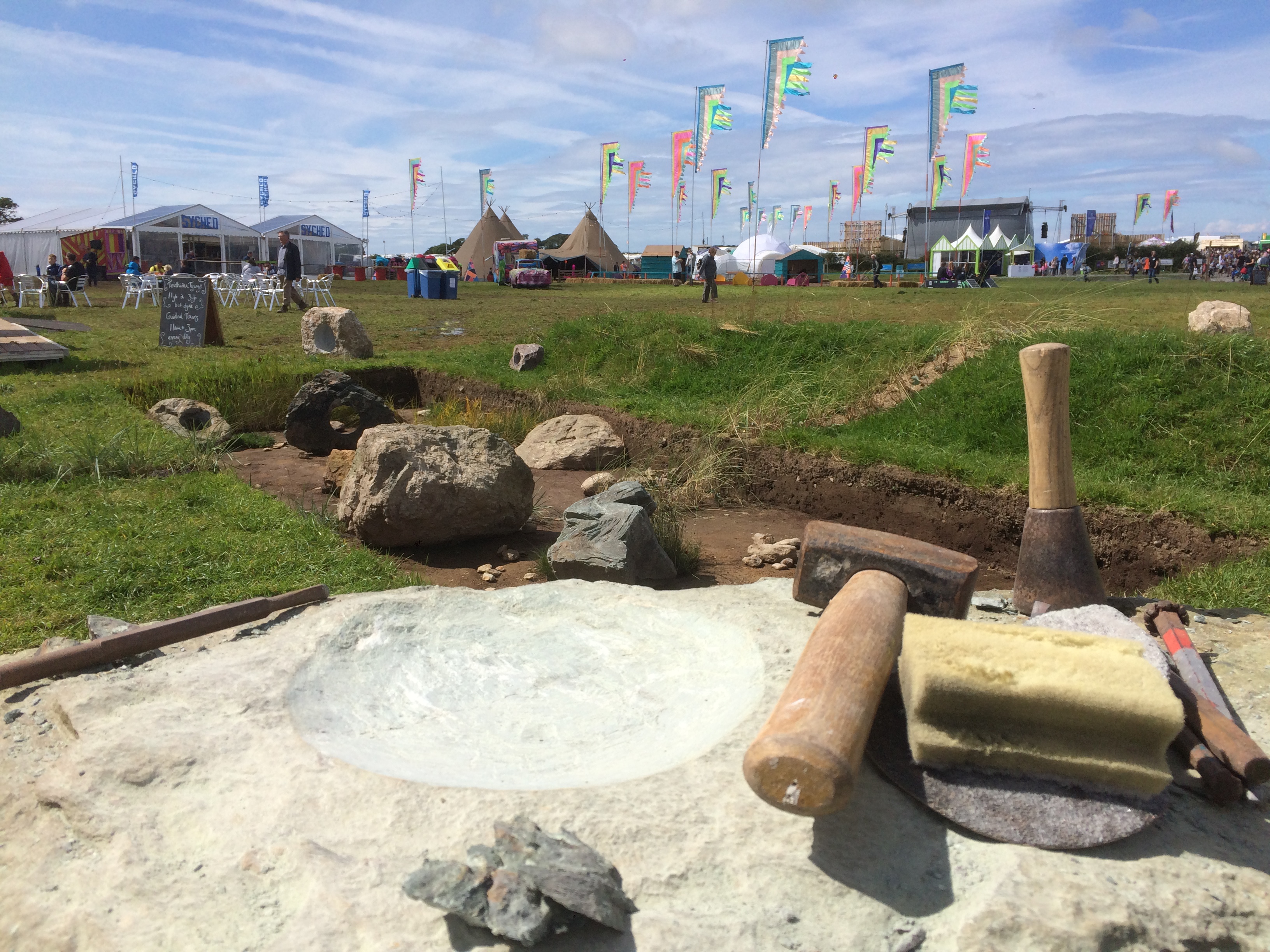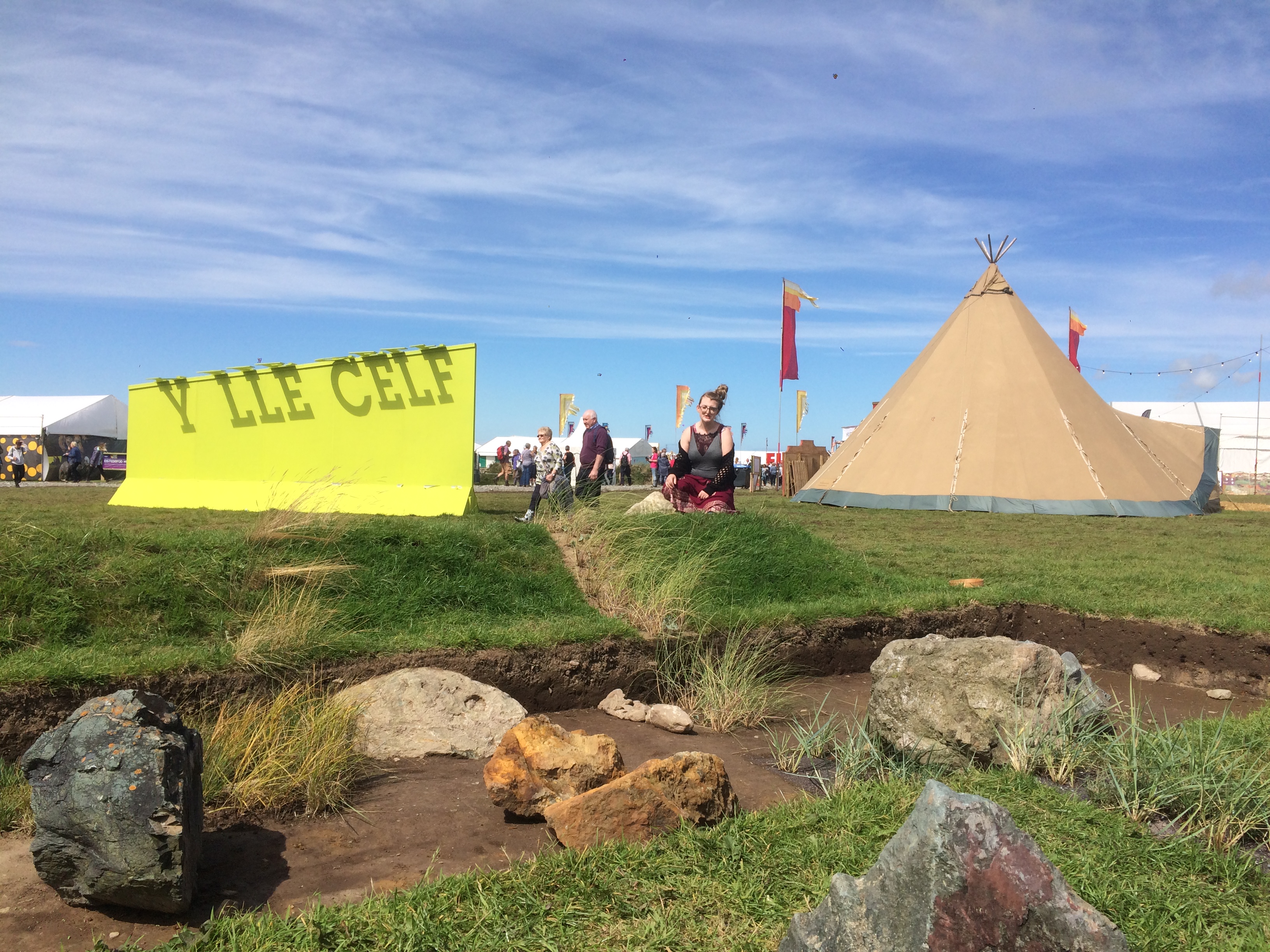 TROELLI, The National Eisteddfod 2017
Manon Awst was commissioned to develop and curate this special exhibition to mark The National Eisteddfod's presence on Anglesey in 2017. 'Troelli' (to spin) and its connected activities was an opportunity to promote art as an interdisciplinary and collaborative research method, which nurtured a discussion about how we understand landscapes today. The exhibition and outdoor installation combined paintings, sculpures, films, performances, maps, geological samples and plants which were all connected to the island. It inspired the visitors to reconsider their relationship to the ground beneath their feet, and their environment.

With Awst & Walther, Lindsay Colbourne & Lisa Hudson, Cywion Cranogwen, Llyr Erddyn Davies, Dr Hywel Griffiths, Elinor Gwynn, Helen Grove-White, Darren Hughes, Dr Dei Huws, Tegwen Francis Jones, Frances Lynch, Anthony Morris, Iwan Gwyn Parry, Propagating Dan, Lisa Eurgain Taylor, Kyffin Williams, Charles Tunnicliffe, Rachel Rosen, Siân Miriam, Rhys Mwyn, Graham Williams, Duncan Brown, Dr Ffion Reynolds, Ruth Richards and Meic Watts.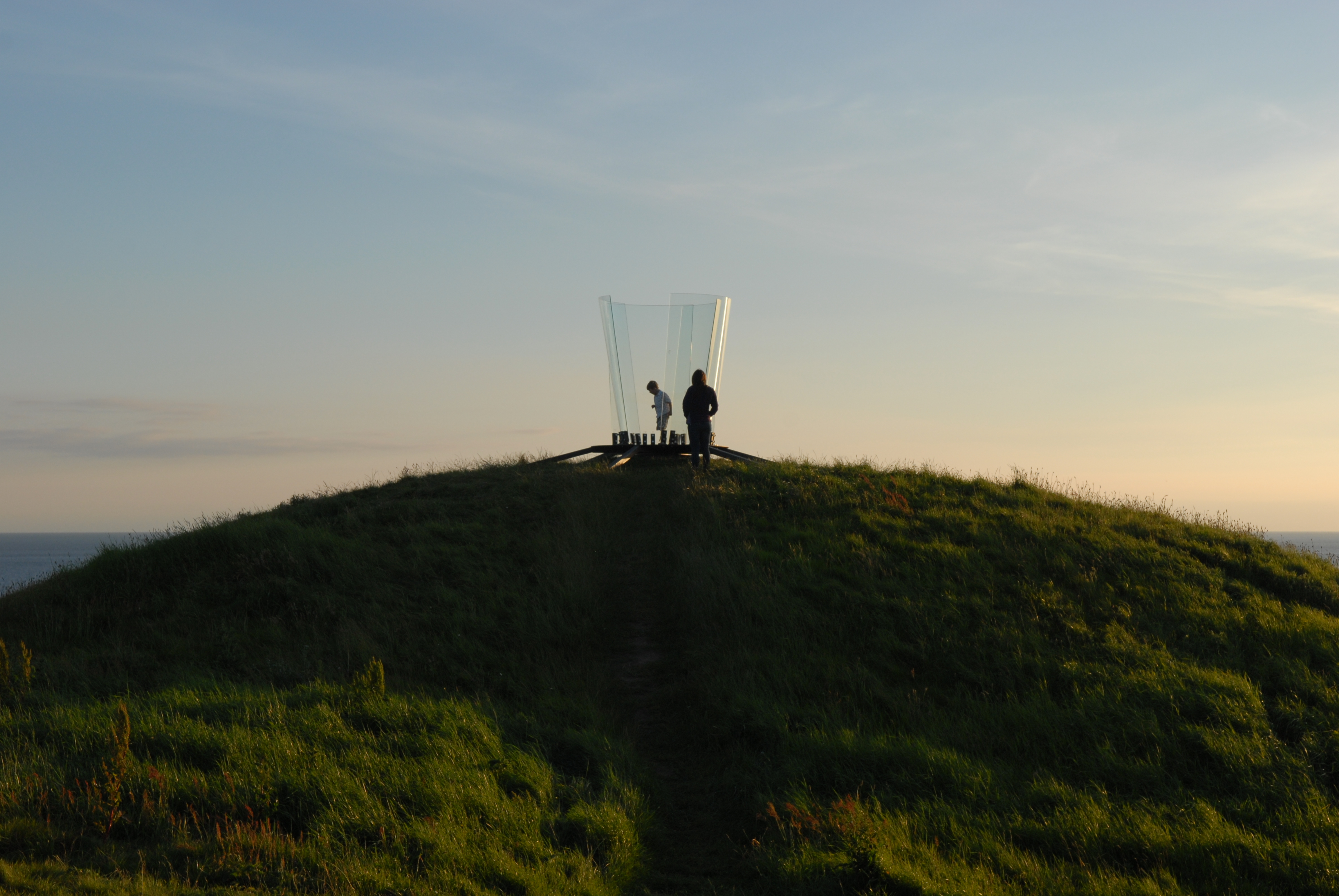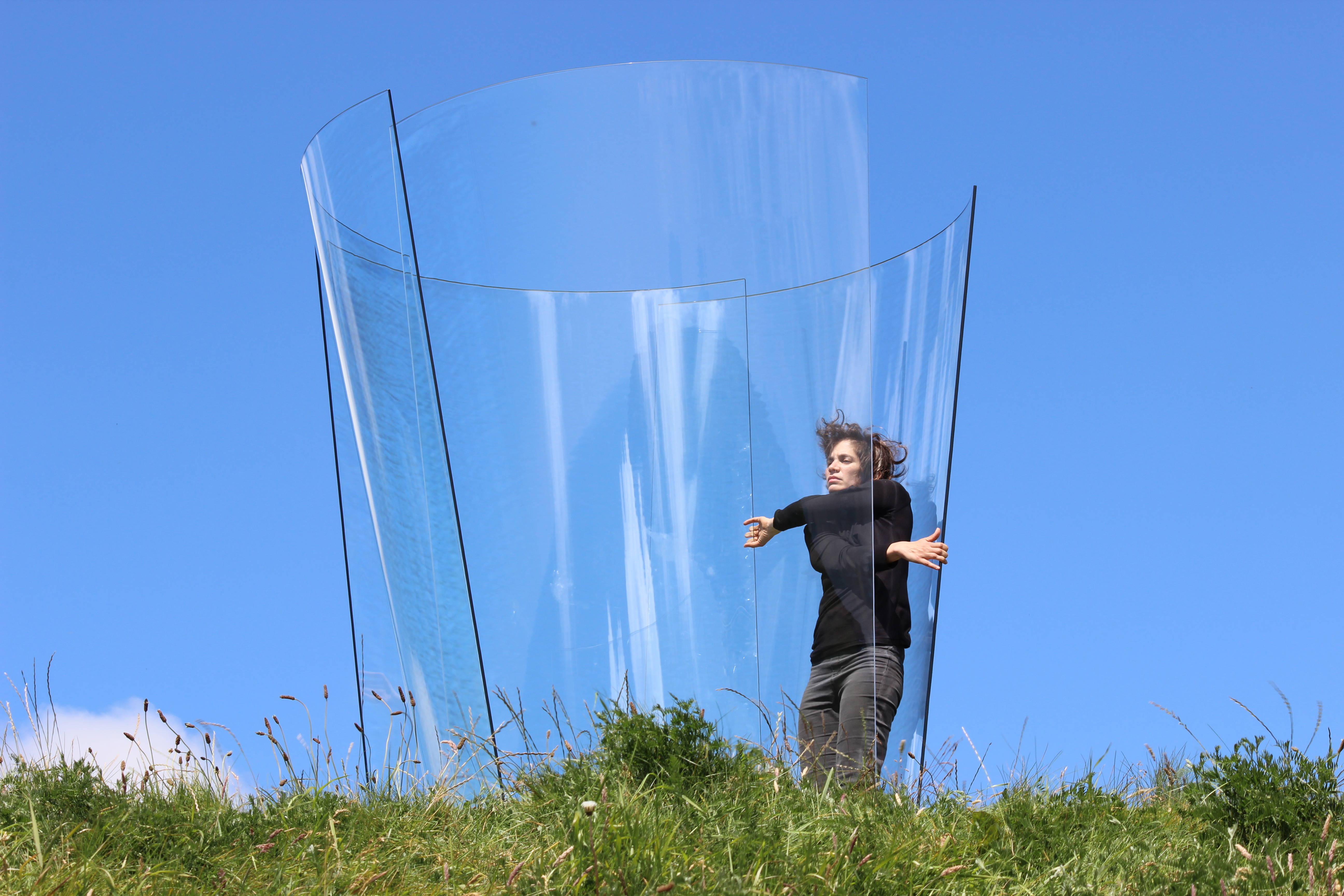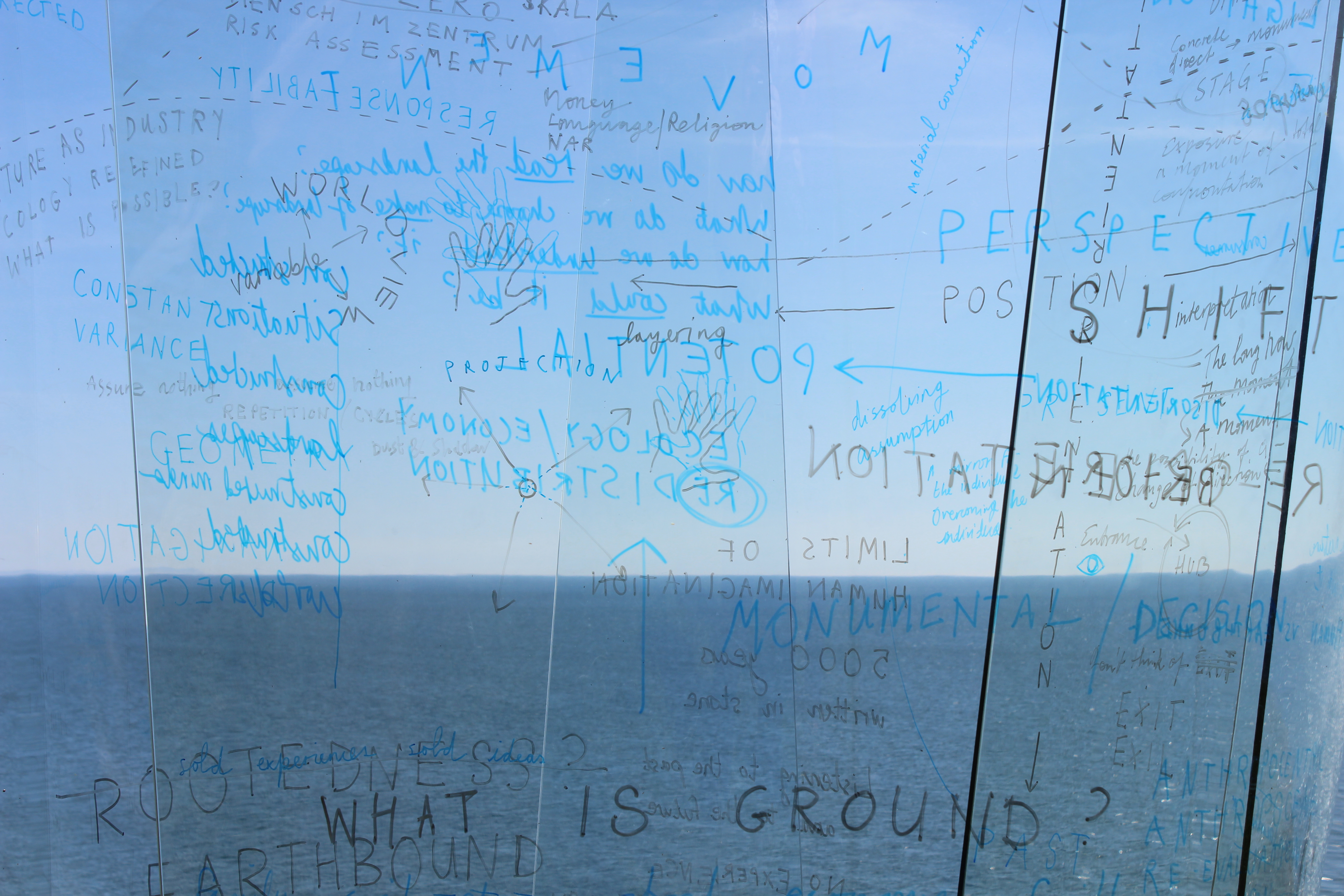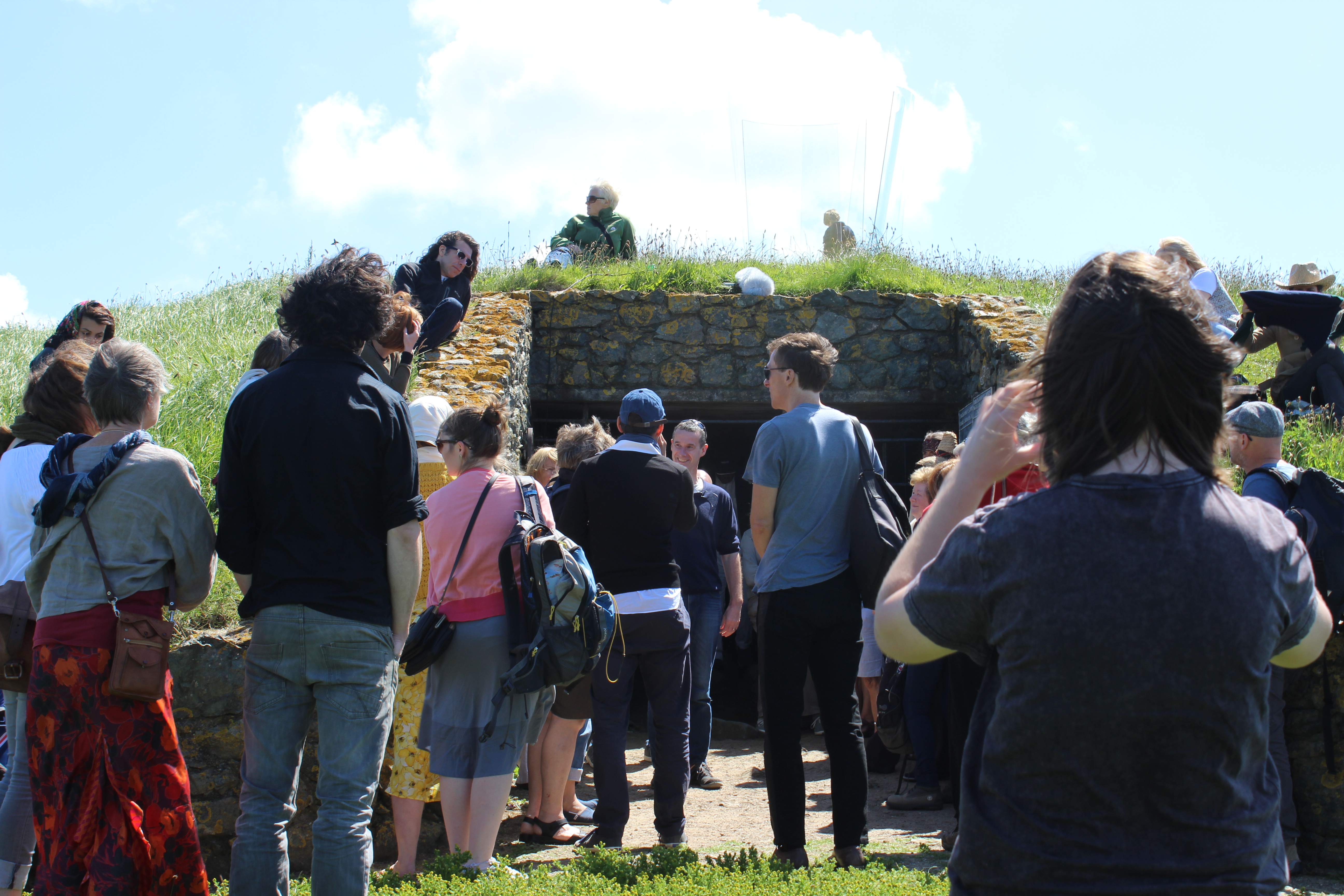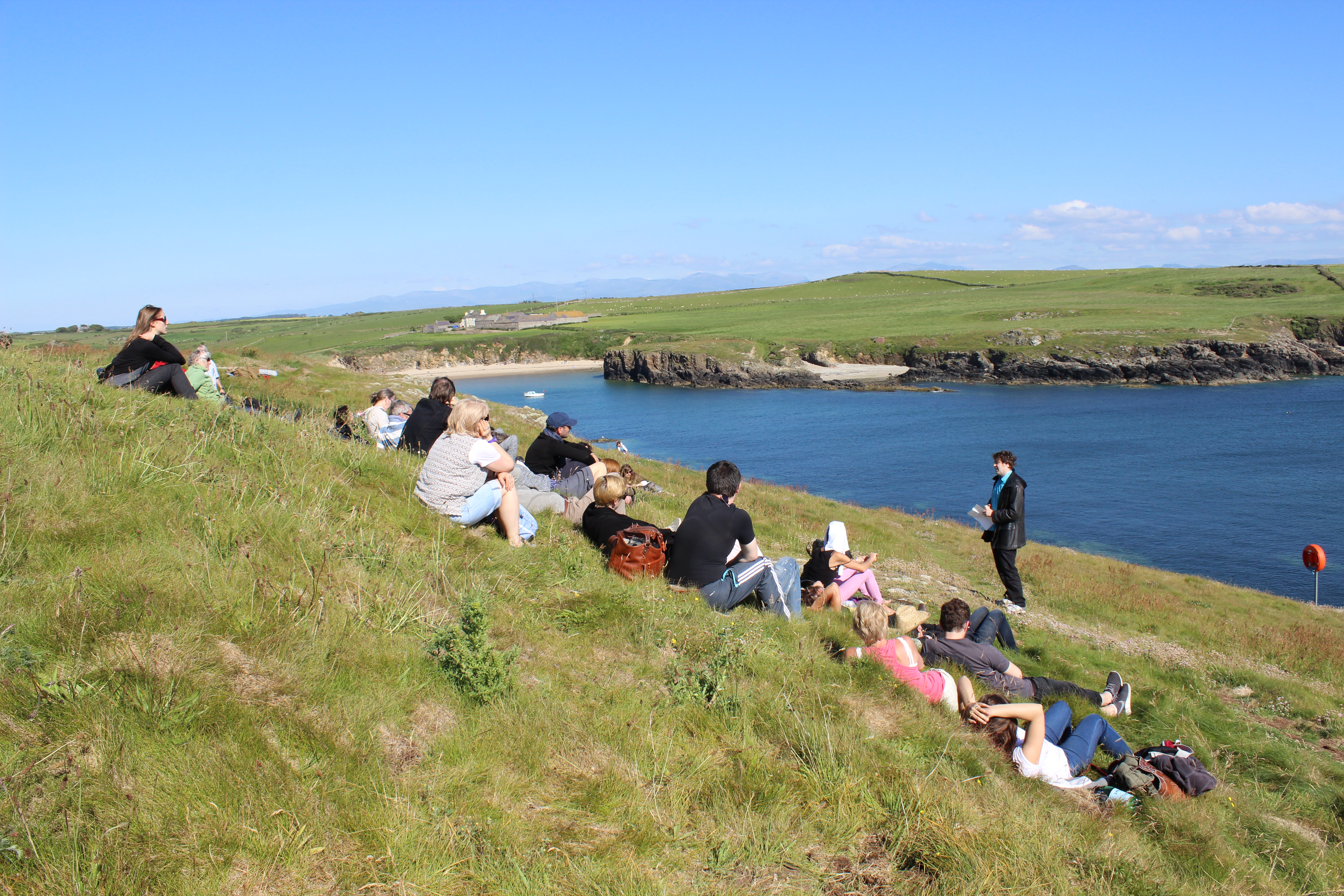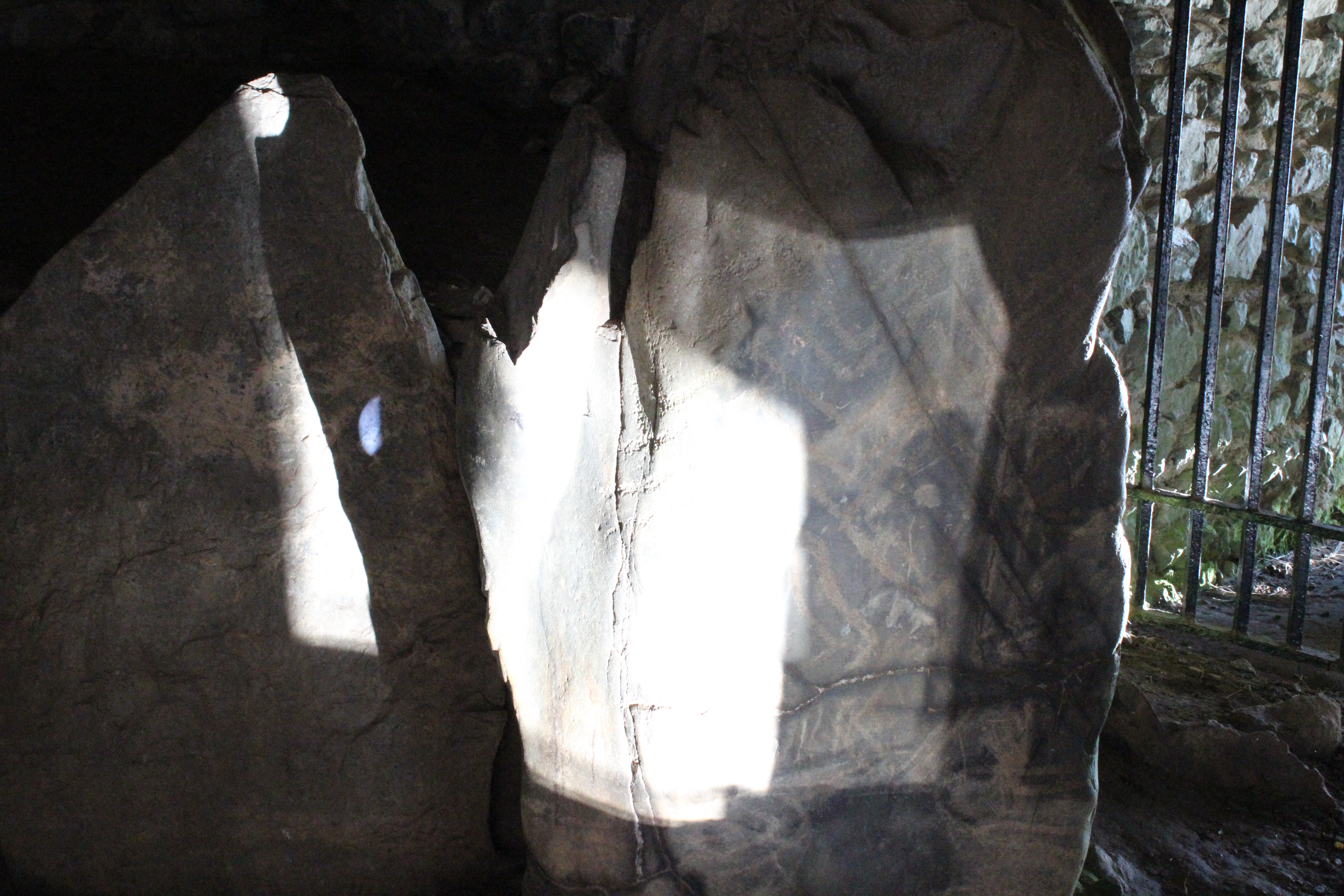 Far and Wide
, 2014
Far and Wide
was an interdisciplinary forum created by Awst & Walther at the prehistoric burial chamber of Barclodiad y Gawres, Anglesey on the Summer Solstice 2014. From noon until sunset the artists and an invited group of philosophers, scientists, archaeologists, dancers and musicians presented an engaging program of talks and performances which reflected on themes of future, landscape and the position of the contemporary individual in the face of ecological imbalances and connected socio-political crises. With a sculpture made of glass and steel at the centre, a platform was created for dialogue and exchange between artistic, philosophical and scientific research.
With Dr Stuart Armstrong, Awst & Walther, Robin Mackay, Andreas Reihse, Dr Gary Robinson, Alfie Spencer, Sigal Zouk and Artistic Research students from the Royal College of Art. Supported by Cadw and the Arts Council of Wales.
The sculpture is now permanently installed at
Nant Gwrtheyrn
, North Wales.
Film of the event by Rob Zyborski
Sound by Andreas Reihse